Home | Events | The Toe Incident | Steampunk | McQueen | Books | Stories | Resume | Contact
What's on this website
This site features books I've written and contains links to my work on the Web. Right now, in addition to going to yoga class, I'm editing and revising a couple of new projects.


My most recent book, Anatomy of Steampunk: The Fashion of Victorian Futurism, has been selling well. In fact, we've gone into a second printing. Woot.

Read more about Anatomy of Steampunk here.

I'm honored to be included in The Steampunk User's Manual by Jeff VanderMeer and Desirina Boskovich. Get your copy today and check out my essay on retrofuturist fashion.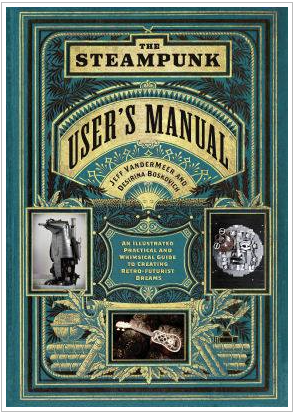 Look for Anatomy of Steampunk wherever books are sold!
For updates, catch me on Facebook, Twitter, or Tumblr.
Katherine Gleason
Create Your Badge

Thanks for stopping by!